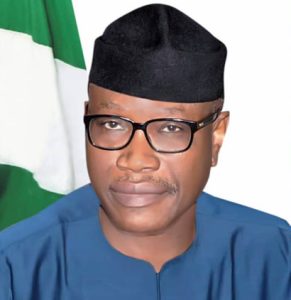 On behalf of the Management Team, I want to welcome you to Nigeria Export Processing Zones Authority; and I sincerely hope that you will seize the unique advantage of various opportunities available at over 40 Free Zones across Nigeria.
At NEPZA, we are the government agency that regulates, monitors and promotes investment into the Free Zones, and this website will enable you gain a unique insight into the plethora of investment opportunities that abound in Nigeria's Free Zones/Special Economic Zones. It will also serve as a spring-board on how these opportunities can be utilized to create a win-win synergy between investors and the Nigerian Government.
In an effect to diversify and grow the nation's economy; the Nigerian Government adopted the Free Zone scheme as a strategic investment destination, to enhance economic development and foster industrialization. Progressively, there has been continuous review and passionate efforts by the Nigerian government to ensure that international standards and best practices are maintained at the Free Zones.
To this effect, the Nigeria Free Zone is now liberalized and operates under three types of ownerships — Public Free Zones, Private Free Zones and a combination of both (Public Private Partnership).
Once you identify your Free Zone of interest, you can be assured that our dynamic and proactive team at NEPZA will provide you with all the necessary technical and logistical support for your smooth and effortless operations.
With its unique peculiarities, Nigeria remains an exclusive investment haven for enterprises looking at maximizing their
investments. As we invite you to take advantage of this exclusive opportunity, we look forward to welcoming you at one of our 'world-class' zones.